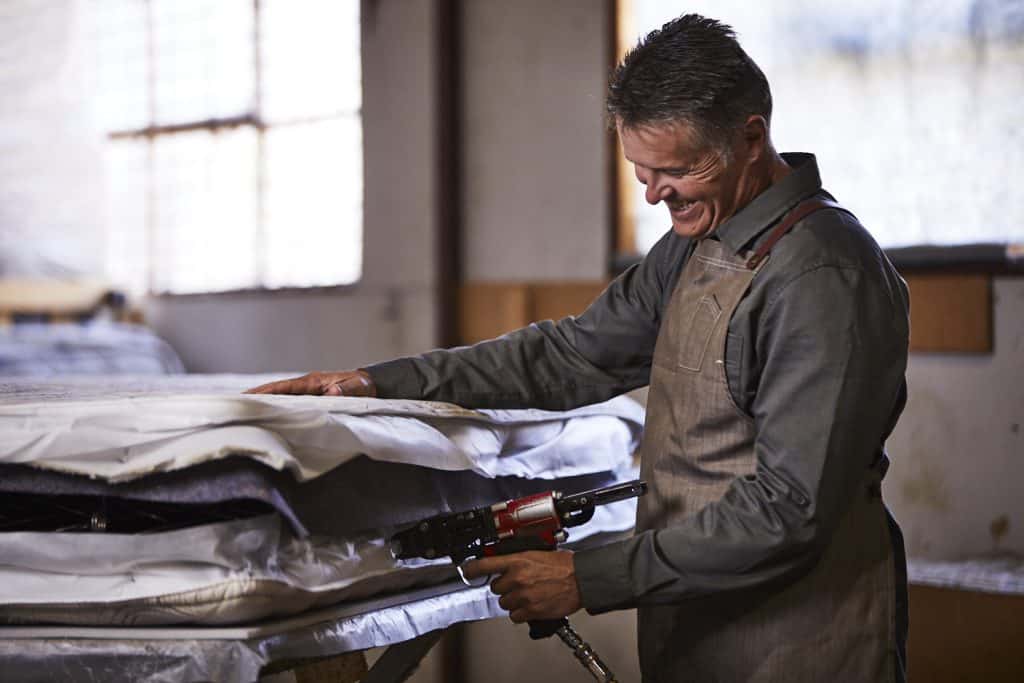 A mattress is just like a box of chocolates, the packaging might look good but it's what's inside that counts.
Technology comes and goes but honest long lasting quality will always weather the trends. At Makin Mattresses we have always resisted following the pack of trends and simply stayed true by designing our mattresses to have longer lasting comfort.
Our three main mattress support units have evolved over the years but mostly we have stuck to three kinds to make the choice easier for the customer. Discovering what you need from a mattress is our priority and then matching you to the right support unit. Below we discover the support units we use and their main differences.
Innerspring Spring or Bonnell spring as it is sometimes referred to. The Innerspring mattress is the classic mattress design made from round hourglass shaped springs which are connected to form the base support of the mattress. The key feature to this mattress support unit standing the test of time is that it can come in a variety of comfort levels. Additionally, as all the springs are connected it moves as one unit and therefore can cause some partner disturbance. This is a basic mattress support unit and is best for the budget conscious, first beds or guest rooms.
Pocket Spring is a spring support system made of individually wrapped coils/springs that move independent of each other. Key feature is that a pocket spring will minimise partner disturbance. A pocket spring support unit is lightweight and durable and promotes air circulation ensuring a cooler nights sleep.
European Latex at Makin Mattresses we have sourced the highest quality European latex to create our most superior mattress Bellissimo Duo. Latex is known for its excellent natural air circulation that ensures a hygienic healthy nights sleep. Hypo-allergenic and anti-microbial and anti-dust mite properties. The natural latex conforms to the body and supports the spine evenly.