Australia's only luxurious, double-sided pocket spring adjustable mattress!
Whether you prefer to elevate your head for reading or watching TV, or raise your legs for better circulation and pressure relief, our Bellissimo Adjustable Mattress allows you to personalise your comfort and optimise your sleep position.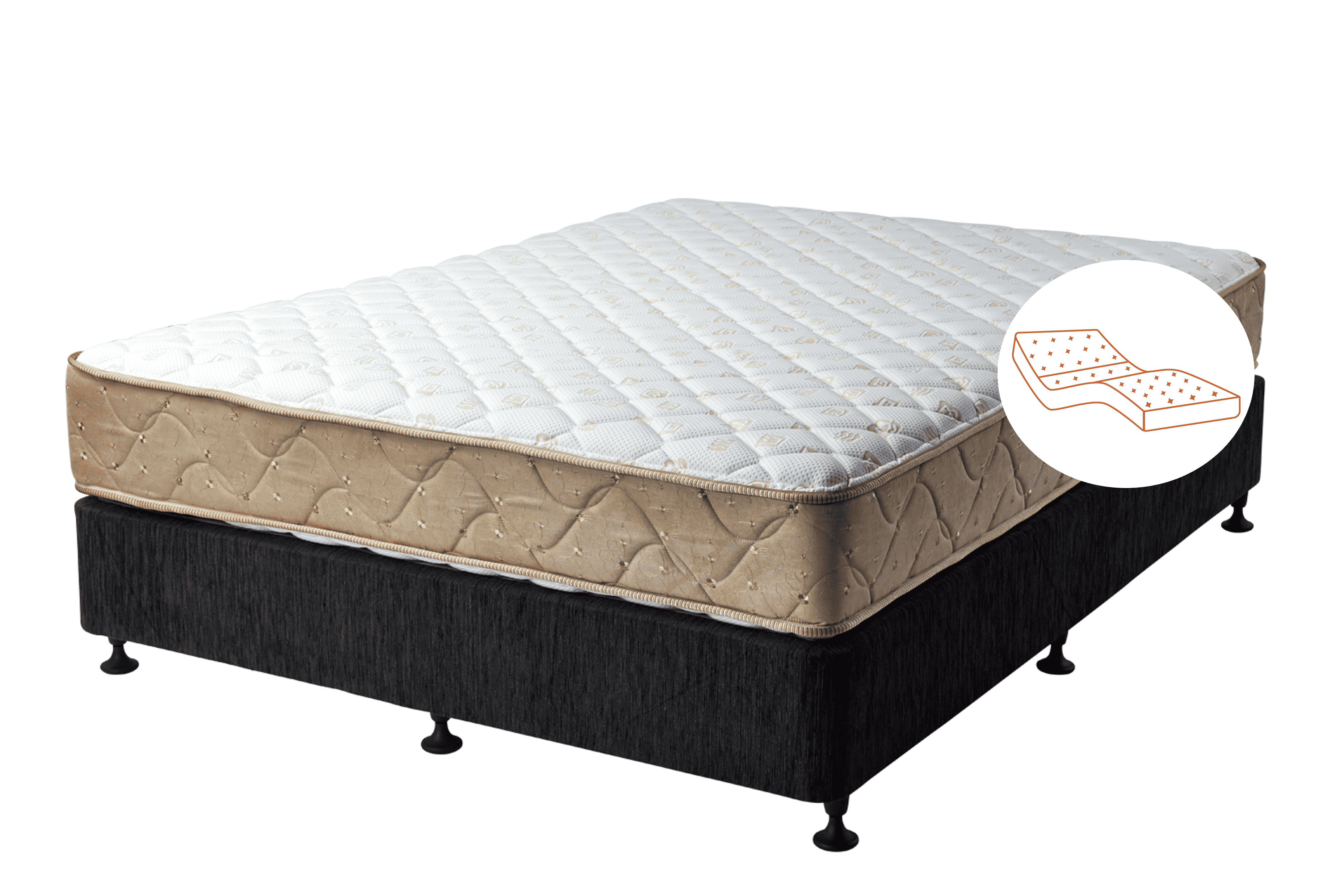 Made to fit any adjustable bed base
The Bellissimo Adjustable Mattress provides a superior sleeping experience that can enhance relaxation, promote better posture, and contribute to your overall wellbeing.
It's perfect for addressing common sleep-related issues such as snoring, acid reflux or back pain, or simply enjoying a restful and rejuvenating night's sleep.
Our Bellissimo Adjustable Mattress comes in a wide range of options, including:
pocket spring or latex (Bellissimo Duo or Duet)
soft, medium or firm comfort levels
custom-made sizes to fit your adjustable bed base
We can also custom-make any sized mattress in our Natural Comfort Wool range as an adjustable mattress, if you are seeking an entry-level double-sided pocket spring mattress for your adjustable bed base.
Bellissimo Adjustable Mattress features
As Australia's only double-sided pocket spring adjustable mattress, you'll get the benefit of Makin Mattresses' innovative mattress technology with high quality manufacturing that is designed for ultimate comfort and durability.
Available in all standard mattress sizes or custom-made to fit any adjustable bed base
Double sided for twice the life, support and comfort
Pocket spring model (Bellissimo Duet) for maximum airflow and minimal partner disturbance
Latex model (Bellissimo Duo) comfortably conforms to your body
Supportive foam edge for durability, sitting and ease of bed making
5-year Comfort Promise
Australian made
See our Bellissimo and Natural Comfort Wool mattresses below, which are all now available as an adjustable mattress. Or, contact your local store to enquire.