A mattress so good we made two.
Choose the Bellissimo experience to suit you:
Bellissimo Features
3 comfort levels – soft, medium and firm
Bellissimo micro coil technology
Double sided
Removable pillow top*
Luxurious comfort
5 year comfort promise
(*only on 4000 Plush and 2000 Soft)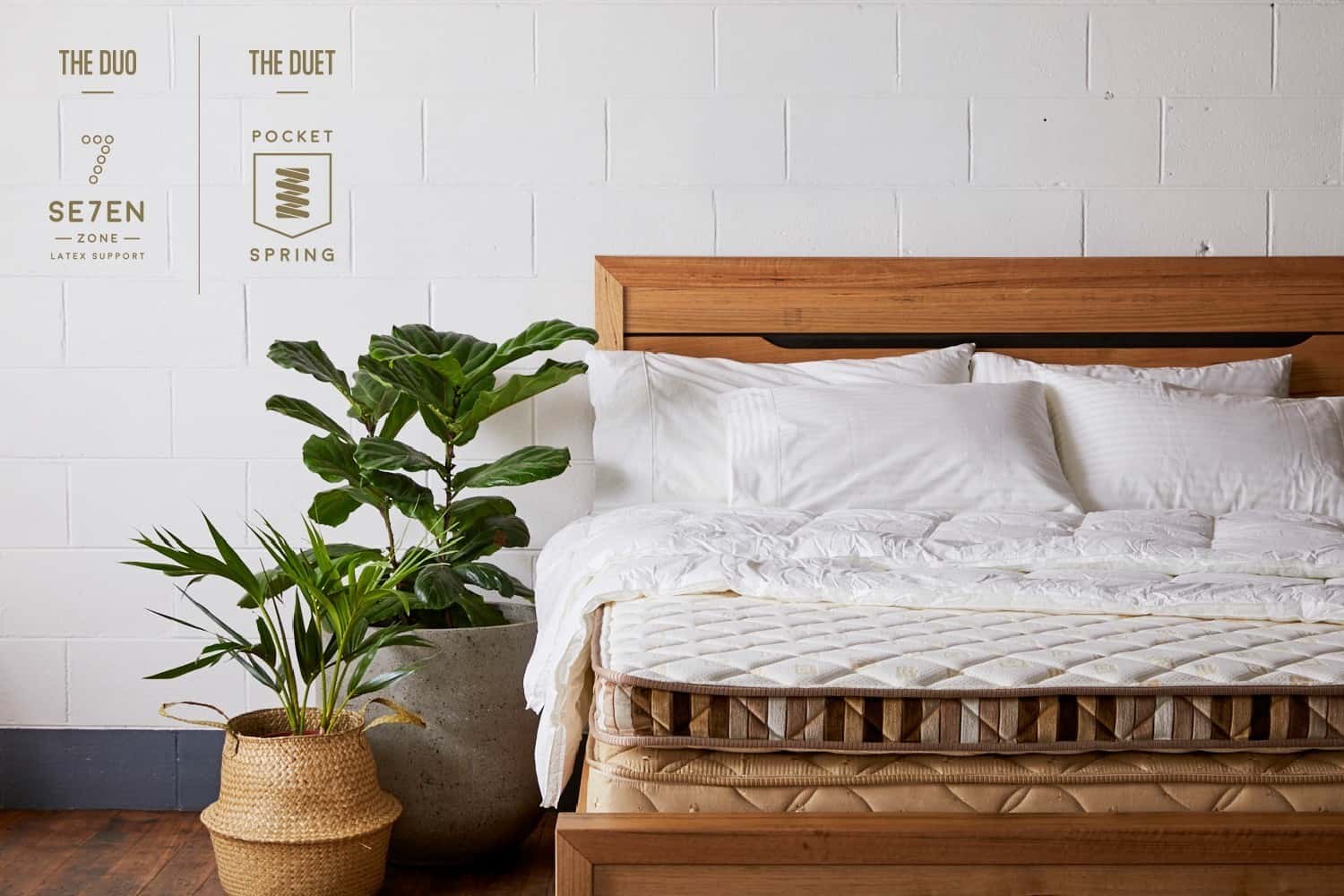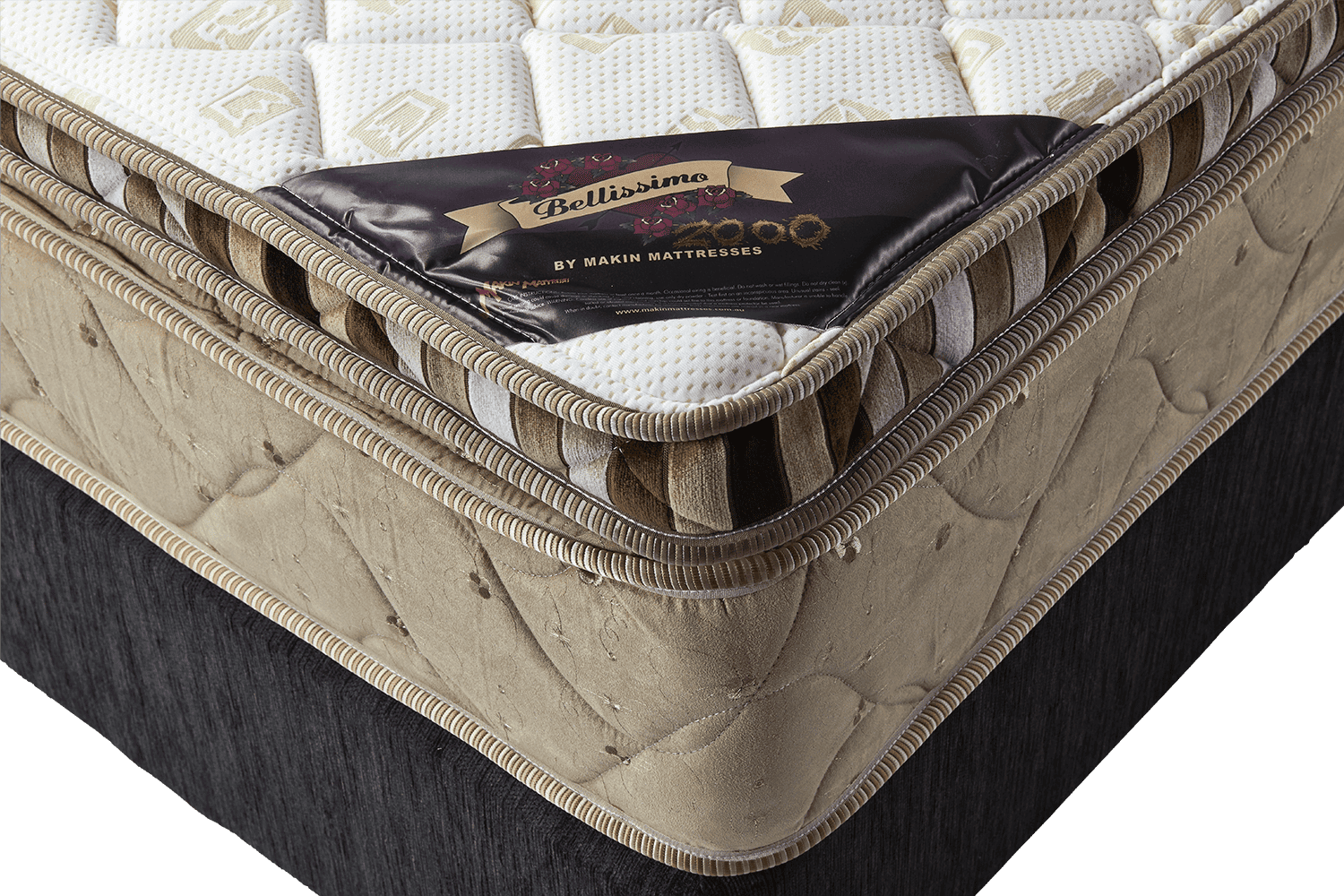 What's the difference between
the Bellissimo Duo and Duet?
The fundamental difference is the support unit of the two piece mattress. The Bellissimo Duo utilises a European latex core in the support unit, with seven zone support system of varied density to individual support each section of your body.
The Bellissimo Duet uses five zone pocket spring technology, unlike the innerspring mattress the pocket spring system has individual and independent cushioning springs encased in 'pockets'. These pockets minimise partner disturbance and ensures a cooler night's sleep allowing air to flow through the springs.
The magic ingredient –
The Bellissimo Micro Coil – all 4000 of them!
Springs have been used for over one hundred years inside the mattress to provide support.
Our revolutionary micro coils are incorporated in the top layers of the mattress to provide comfort for the first time.
There are thousands of tiny coil springs about the size of a dollar welded between two sheets of fabric. The sheets of mini springs, apart from pushing up and down vertically are able to stretch in every direction horizontally. The micro coils are soft cushioning replacement for the foam, gel, visco or latex used by manufacturers to create the soft feel on the top of a mattress.
They offer significant advantages. First, they create excellent air flow through the top of the mattress making it more hygienic and the mattress cooler to sleep on. Second, unlike foam and its many variants the new micro coils do not degrade over time. Instead they always bounce back to their original shape and height, which reduces body impressioning in the mattress surface and subsequently creates longer lasting comfort.
Sleep engineered to support your body with precision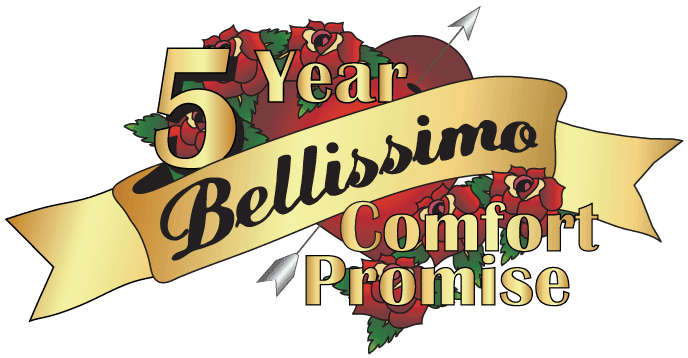 * 5 year comfort promise. We will modify, reconstruct and reconfigure the feel of your Bellissimo mattress free of charge within the first 5 years of purchase. Terms and conditions apply (ask in store).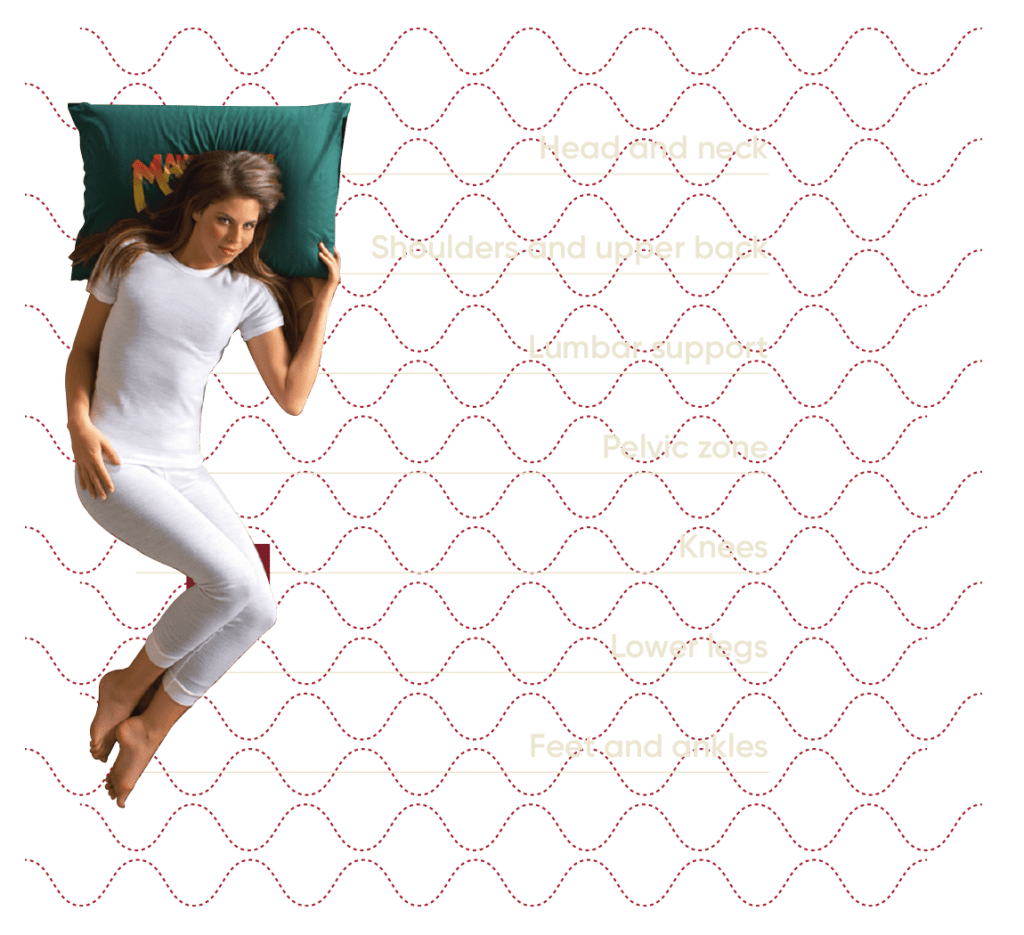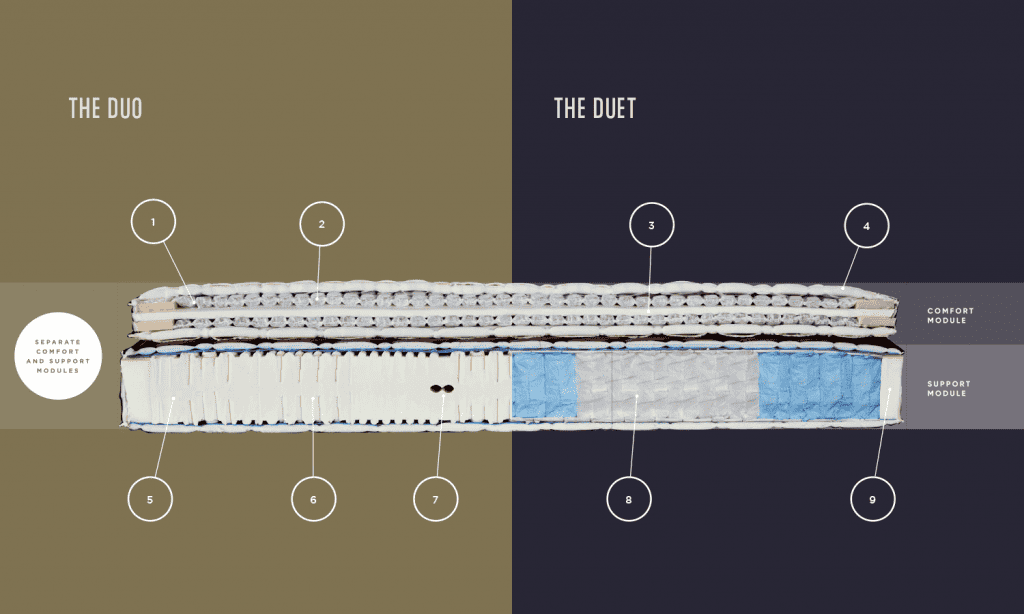 01.Removable pillow top
For extra luxurious comfort and protection. Your pillow top can be flipped, rotated and aired out anytime. (*removable pillowtop only on 4000Plush and 2000Soft models.)
02. Micro coil technology
Innovative and superior mattress technology with 4000 tiny springs to increase airflow and regulate body temperature while you sleep – creating a cooler and healthier sleep environment. The coils are so tiny and flexible that they move with your body, and always bounce back to their original shape and height.
03. Latex middle layer
Plush and resilient European latex increases the cushioning of the removable pillow top while providing extra support and comfort.
04. Super soft quilting
Purposefully designed in a diamond pattern with premium stretch fabric to create a deluxe mattress surface.
05. Double sided mattress layer
Allows the mattress to contour to your body and provides firm support for the hips and shoulders to ensure correct spinal alignment.
06. Unique ventilation systems
Clever design to allow air to travel through the mattress, keeping the temperature stable and creating a more hygienic sleep environment.
07. DuoEuropean 7 zone latex support
Our Bellissimo Duo has a 7 zone latex core featuring varied density that is engineered to support each zone of your body. The latex is hypoallergenic, anti-microbial and highly resilient.
Designed to contour to your body shape while eliminating pressure points and partner disturbance, while providing a firm foundation for correct spinal alignment and posture, and preventing the unnatural compression of discs.
08. Duet 5 zone pocket spring support
Our Bellissimo Duet has a 5 zone pocket spring core with individually encased cushioning pocket springs. The pocket springs minimise partner disturbance, while offering balanced and effective support for your body.
You'll also enjoy a cooler night's sleep as the springs are designed to maximise air flow through the mattress.
09. High density box foam edge supports
The Bellissimo incorporates high density box foam supports at the edge, offering more sleep space, longer lasting comfort, and edges that won't compress over time.
Australia's favourite mattress at genuine prices,
direct from the manufacturer.
| | | | | |
| --- | --- | --- | --- | --- |
| | Bellissimo Duo Latex 4000 | Bellissimo Duo Latex 2000 | 4000FIRM | Bellissimo Duet Pocket Spring 4000 Plush | Bellissimo Duet Pocket Spring 2000 | 4000FIRM & Medium |
| SINGLE | $1,545 | $1,545 | $1,495 | $1,445 |
| KING SINGLE | $1,895 | $1,895 | $1,850 | $1,770 |
| DOUBLE | $2,395 | $2,395 | $2,455 | $2,355 |
| QUEEN | $2,695 | $2,695 | $2,695 | $2,495 |
| KING | $3,295 | $3,295 | $3,295 | $2,995 |
| SUPER-KING | $4,095 | $4,095 | $4,095 | $3,895 |