3/4 Single Size Mattress – mattress dimensions
Through our years of experience, we have created mattresses to suit all sizes, comfort and budgets.
Below we look at our standard 3/4 Single Size Mattress dimensions.
Australian Standard Mattress Sizes
All our mattresses follow the Australian standard mattress size. Though we can custom make a mattress, tailored to your vintage antique bed or a caravan or camper our retail mattress range size is standard.
3/4 Single Size Mattress measurements: The 3/4 single mattress is the same length as a single mattress but has 16cm additional width.
Length: 188cm, 1880mm or 74inch
Width: 107cm, 1070mm or 42 inches
Depth is variable by product anywhere from 20-40cms.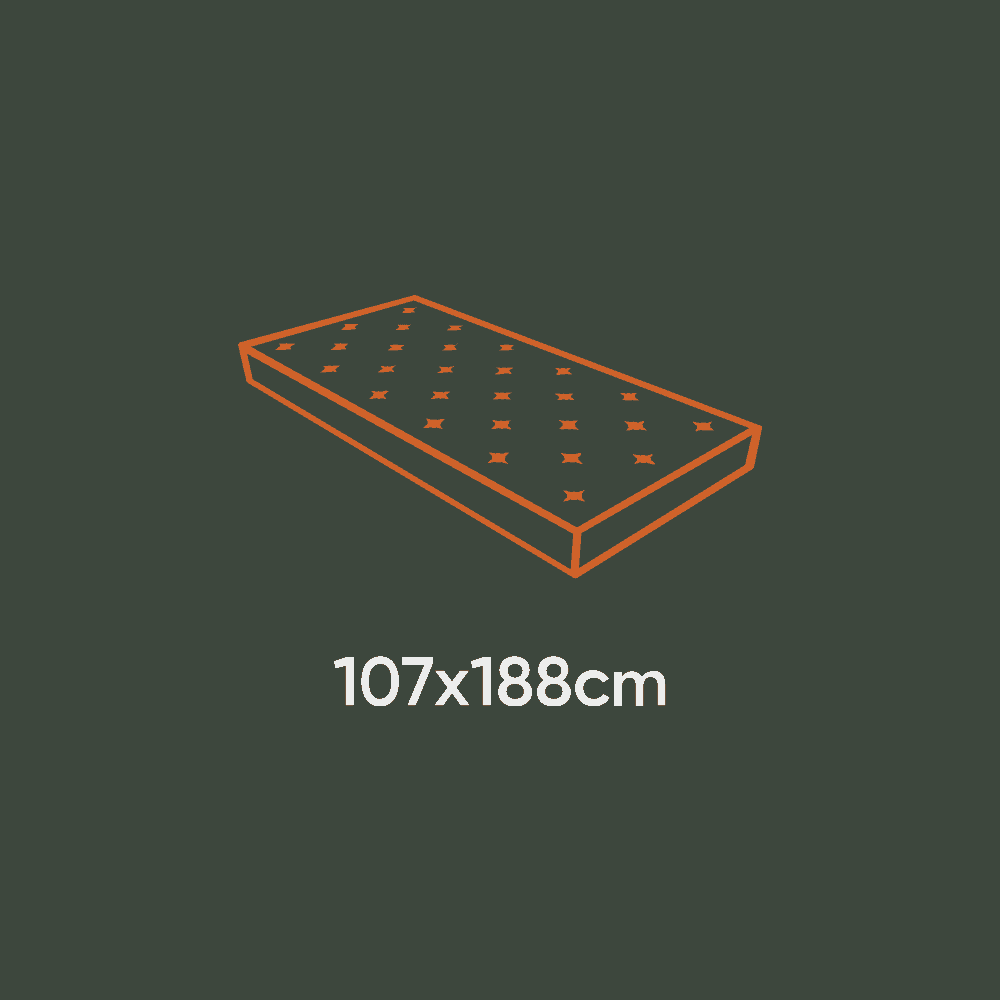 Discover all our mattresses here or for more mattress sizes click on the size below.
Australian Standard Mattress Dimensions