What retailers
won't tell you.
MAKIN MATTRESSES HAS BEEN MAKING MATTRESSES FOR 45 YEARS, SO WE KNOW WHAT IT TAKES TO MAKE A GOOD ONE.
Don't be fooled by these misleading tactics used by retailers that will end with you paying more money for less mattress.
Single Sided Mattress
Most mattress retailers sell single sided mattresses, this is a cheaper way to manufacture a mattress. A single sided mattress has half the life, half the support and comfort of a double sided mattress. Intentionally designed for early failure, necessitating early replacement.
All Makin Mattresses mattresses are double sided. Twice the life, twice the support & comfort.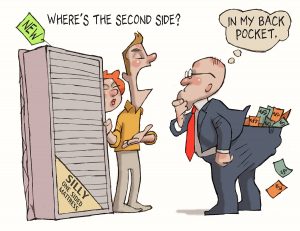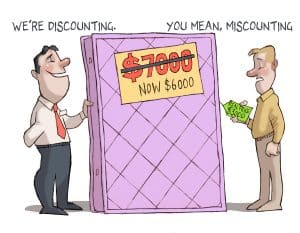 Fake Sales – Phoney Discounts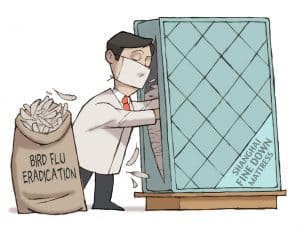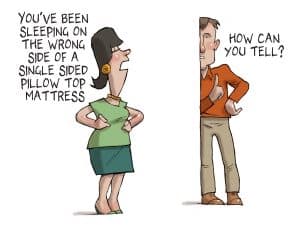 Single Sided Attached Pillow Top