When should you replace your mattress? article by Sleep Foundation, March 2022
Sleep is one of the most important aspects of human health. Without quality sleep, our bodies are not able to heal and rejuvenate themselves, and our brains struggle to process emotions and store memories.
One of the biggest factors in getting a good night's sleep is the comfort of your mattress. There are few other products that can have such a significant effect on our health and happiness. Therefore, it's important to invest in the best mattress possible, and replace it according to expert guidelines. But when should you replace your mattress?
Under normal conditions, mattresses should be replaced every 6 to 8 years.
Of course, this is a general guideline and not a one-size-fits-all solution. There are various factors that influence when you should replace your mattress.
Generally speaking, you should replace your mattress if one or more of the following apply:
It's 6-8+ years old
It's negatively affecting your sleep
It's noticeably saggy or damaged in certain areas
It's making more noise than usual (noisy springs are common in old innerspring mattresses)
You find that you sleep better at hotels, friends' houses, etc.
You notice an increase in allergies and/or asthma
You regularly wake up with muscle or joint stiffness
Essentially, you should replace your bed if it's no longer helping you get restful sleep. There's no clear-cut way to know for sure whether it's time for a new bed – but generally speaking, if you're thinking about a new bed, it's likely worthwhile to make the investment sooner rather than later.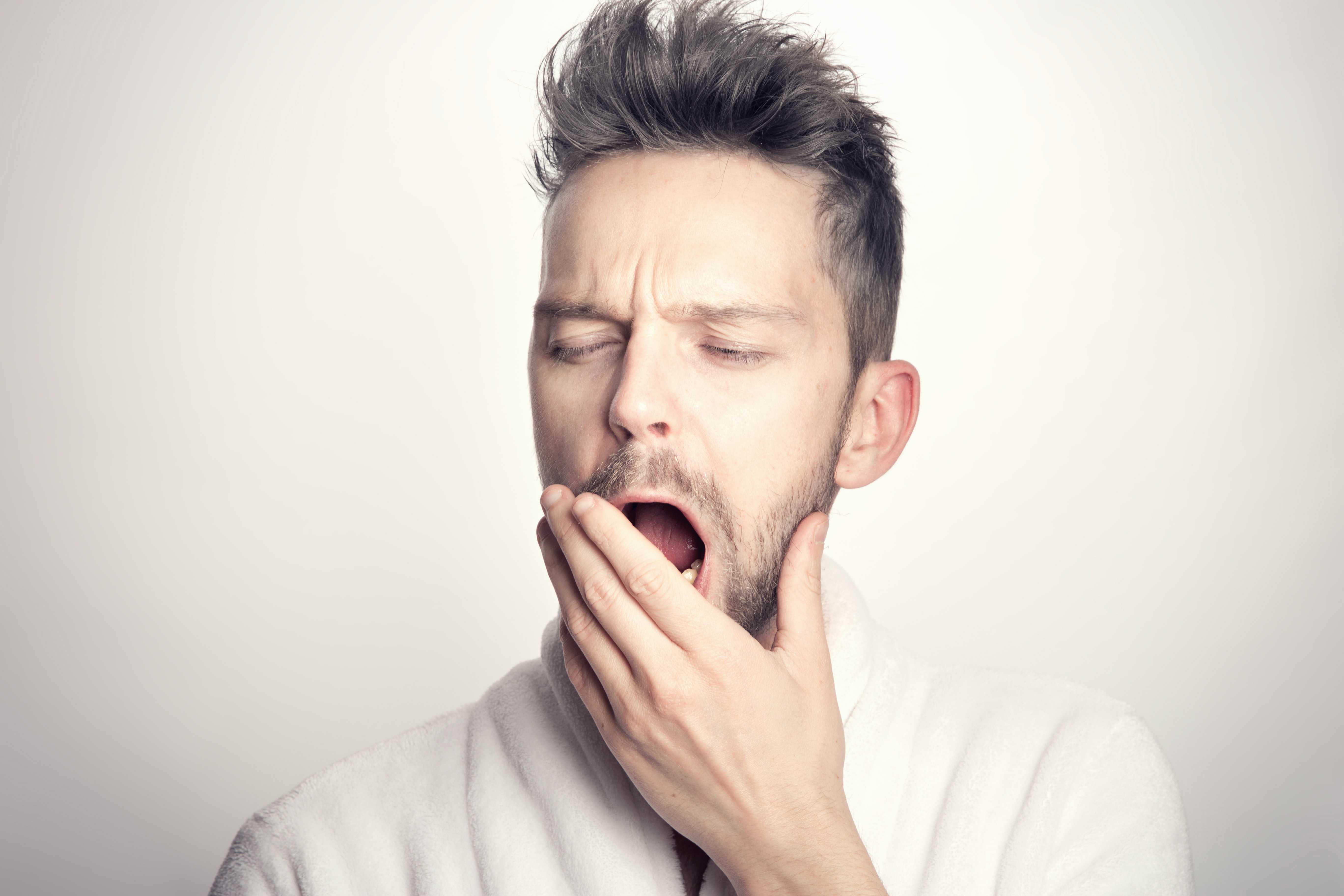 Factors Influencing Mattress Lifespan
A variety of factors influence the longevity of a mattress. A cheap mattress (thinner comfort layers) could degrade much faster than a luxury mattress (higher quality materials used), for example. Some key factors that impact mattress replacement guidelines include:
Mattress Material – The materials used to manufacture your bed greatly influence its durability. Lower-quality innerspring and all-foam mattresses tend to have the shortest lifespans, as they are prone to sagging and body impressions respectively, but not in all cases.
Finally, make sure you're getting natural latex rather than synthetic latex.
Maintenance & Care – Like any other product, a mattress will last longer if you take good care of it. This means flipping & rotating your mattress regularly and utilizing a mattress protector. See our mattress care guide here.
Sleeper Size & Weight – Your weight, as well as the weight of anyone sharing your bed, also influences the rate at which the mattress will degrade. Heavier sleepers will find that mattresses may sag quicker, while lightweight sleepers will have less of an impact. Similarly, a mattress accommodating a couple will likely wear out sooner than a mattress for a single person.
Children & Pets – If you share your bed with small children, or with animals, it's likely that you will need to replace your mattress more frequently. In addition to the extra weight, both pets and children are more likely to cause stains and/or damage to the mattress.
Original story by Sleep Foundation, March 2022, https://bit.ly/MPMApr8